Friday, December 16, 2011
Wednesday, December 7, 2011
Over the years, I have saved 100% cotton or denim fabrics from shirts, dresses, jeans, etc. These I put into bins by color, like reds/pinks, blues, etc. which makes it easy to find colors for crazy quilting. Here are a couple of crazy quilt/cross stitch finishes. Look for more stockings to come!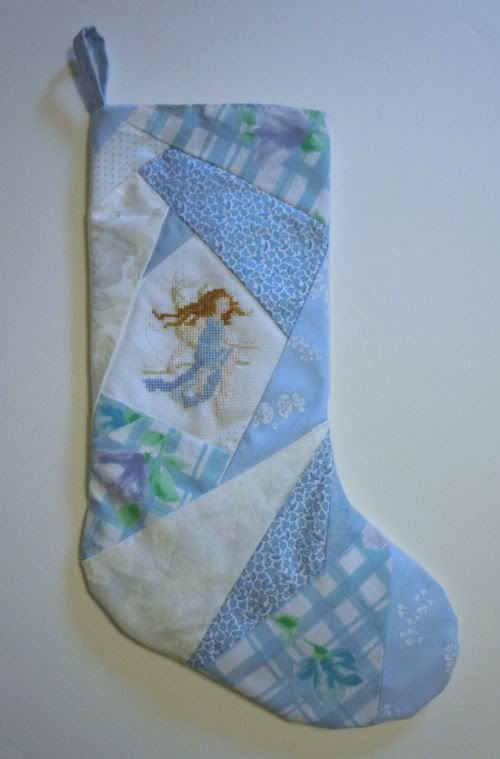 For Hailey
Cross Stitch Design:
Fairy by Lesley Teare from Cross Stitch Gold, Issue 23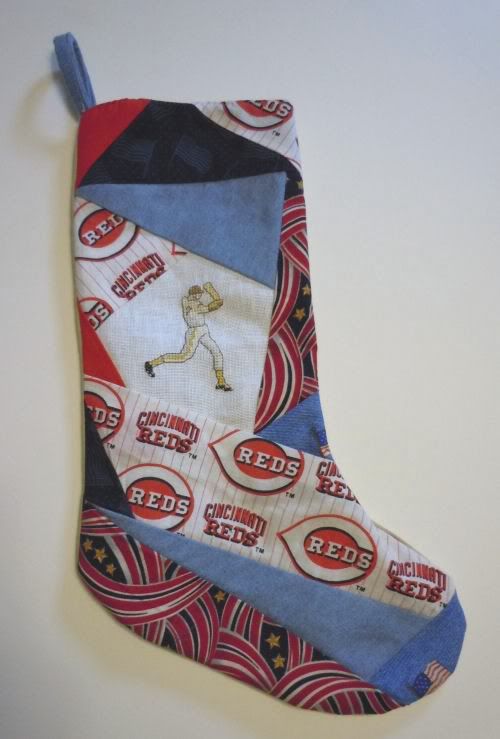 For Ryan
Cross Stitch Design:
Baseball Player by Lesley Teare from Travel The World In Cross Stitch
Monday, December 5, 2011
The crazy quilting is so much fun on these.
For Melissa: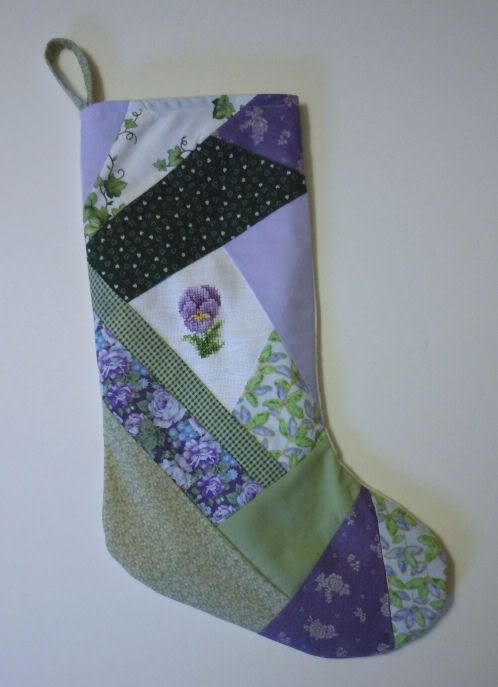 Cross Stitch Design:
"Pansy Ornament" by Pamela Kellogg from Close To My Heart by Plaid/Bucilla
For Merle:
(The photo makes the fabric look a little bit raspberry but it is more of a rustic red).
Cross Stitch design:
"Yee-Hah!" by Lucie Heaton in The Cross Stitcher, Issue 231, Christmas 2010